The Axle Cover Superstore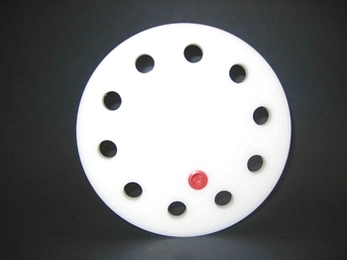 Axle Caps axle covers for towing buses and trucks, and towing them properly. Axle hubs? We've got it covered with models to fit every major hub on the road in North America, European, and Japanese commercial vehicles. You've asked for them so we added more. From a 3/4 ton pickup to tractor trailers and military vehicles. We have them all.

Our tough, High Density Polyethylene axle covers include gaskets and are equipped with an access hole for adding hub oil before towing, so the hub bearings will always have an oil supply during the tow. We recommend using a steel washer under the nut to protect the axle cover and hand tighten to about 20 ft/lbs. When the tow is completed, pull it off and re-use it again. Our axle covers quickly become the friend of tow truck operators who use them. Wreckmaster and ArvinMeritor instructors use our axle covers during their training classes as the best way to cover hubs during towing.

---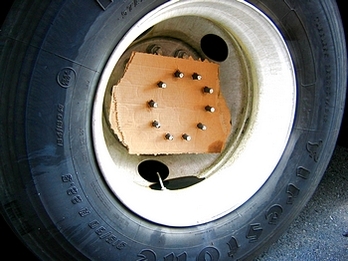 When a bus or truck is towed, one or more drive axles often need to be pulled. For years, the standard procedure for towing has been to place a piece of cardboard over the hub studs to help retain the oil, but this method is less than effective. This loss of oil can severely damage drive axle components and usually results in burnt bearings, melted seals and scorched hubs. Oil is spread on the wheels and tires, not to mention the road. It's just not professional and makes it hard to leave a good impression with customers when you tow the vehicle back to the yard with a smoking hub that has been run dry due to leaking oil that now covers the wheels and tires.


---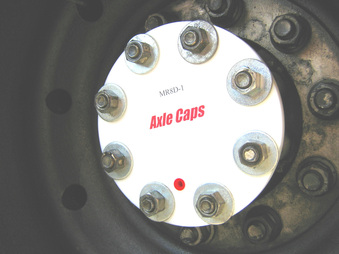 When you use Axle Caps, you are providing an extra level of care for your customer's equipment. Some tow operators are using them to market their towing service by providing an extra service that others are not. Fleet owners and maintenance managers will notice the professional quality of your service by the extra attention you give to their equipment and are more likely to give your company repeat business. They like them because they insure against drive axle component damage while their bus or truck is being towed. Customers have told us that at DOT inspection stations, inspectors are always making positive comments about them and that they are a sign of a good operation.

Insure that your vehicles are being towed without damage by using Axle Caps, the pollution solution. The axle cover used by Wreckmaster and other towing professionals.

---